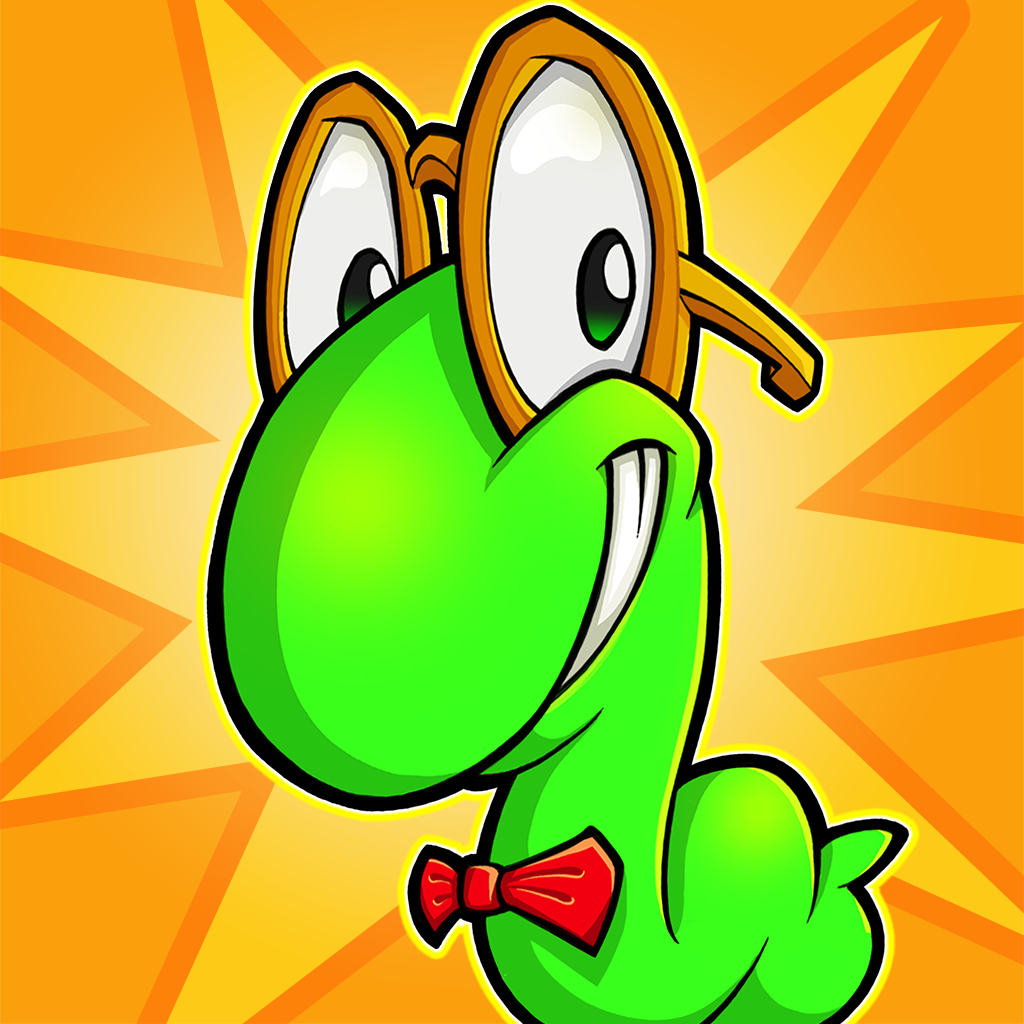 + Universal App
FREE!
Rating:
:: CUTE WORDINESS
As cute and charming as other Bookworm games, Bookworm Heroes pits player against player in a battle of word creation.
Developer:
Popcap
Price: FREE
Version Reviewed: 1.0.2
Device Reviewed On: iPhone 5
Graphics / Sound
Rating:
Gameplay
Rating:
Playtime
Rating:
Replay Value
Rating:
Overall Rating:
Asynchronous multiplayer word games are seemingly all the rage still, so it's about time that the
Bookworm
franchise gets in on the act. That's precisely what
Bookworm Heroes
is doing.
The game itself is very simple. Players take it in turns to create words from a series of letters. Scores are affected by the letters used (with
Scrabble
style scoring in play), as well as their length. Each player has a health bar with the more points gained causing the most damage to the opponent. More depth comes from the choice of hero and pet helper, too, something that must be decided before the start of each match. Both of these choices affect the tile types available to players, with certain letters used invoking extra points or healing the player in some way.
It's a simple yet enjoyable selection of rules, adding just enough depth to keep things more interesting than just creating words, but also ensuring nothing is overcomplicated. Coins can be gained after each game and used to buy new heroes with different abilities, although one of these is locked out by an in-app purchase.
Bookworm Heroes does come with one crucial issue though: namely how it finds friends to compete with. Despite the Game Center connectivity, it's only possible to find friends through Facebook, which can be quite restrictive. This leaves some players at the mercy of random competitors which can slow down the gameplay.
With sufficient Facebook friends, though, Bookworm Heroes is all the sweeter. Creating obscenely long words to infuriate friends is always a satisfying feeling and greatly expands the fun that can be had. For avid iOS gamers though, understandably, they should be disappointed to not be able to hook up with Game Center players so readily.