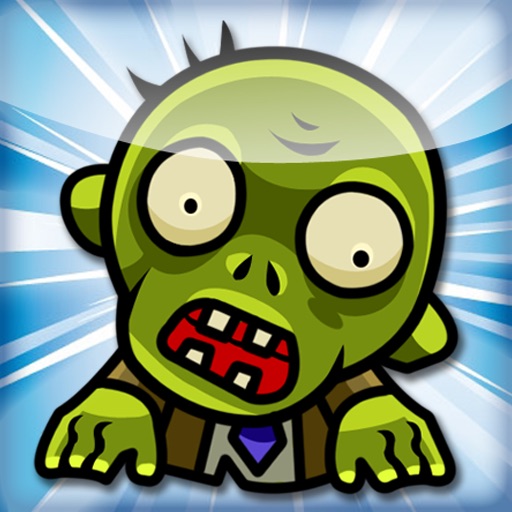 + Universal App
FREE!
Rating:
:: BLAST THE UNDEAD
Bring down the house in this physics-based, zombie blasting game!
Developer:
Net Mobile AG
Price: Free
Version: 1.0.0
App Reviewed on: iPhone 4
Graphics / Sound
Rating:
User Interface
Rating:
Gameplay
Rating:
Re-use / Replay Value
Rating:
Overall Rating:
Zombies. You can't reason with 'em, can't please 'em, can't do anything with them, really -- except blow them up. In this physics-based puzzle game, the player is tasked with the challenge of launching explosives at zombies and causing the walls of their hideouts to come crashing in on them. Sound like fun? Sure is.
Bomb the Zombies features 90 levels across 6 battle zones, although only 15 levels come with the game for free. The remaining zones require "coins" to be unlocked, and the only way to get coins is either by purchasing 599 for $0.99, or earning them by signing up for special offers, such as signing up for Tapjoy, visiting certain Facebook pages or getting involved in other deals.
While the concept may not be completely original, Bomb the Zombies does feature a few innovative twists to make it interesting. For one, it features a first-person view of the battlefield. Instead of launching from the side of the screen, players will be launching explosives directly ahead of them. It does remove most of the challenge associated with this style of game, though, as players won't be focusing on the power or angle of a shot, they just drag a finger from the explosive to the point on the screen where it needs to go. However, just because aiming has been simplified doesn't mean it'll be any less difficult to find a structure's weak spot. And, hitting the weak spot still doesn't guarantee the building will crumble as desired. Precision doesn't always matter in a physics-based game. It can still take a number of attempts before getting it right.
Another nice addition to this game is the inclusion of TNT charges in some levels that can be strategically placed to give a little extra "kick" when hit with a grenade. Just drag and drop them where they can do the most damage and set them off by launching another explosive at them.
In other levels, you'll find human hostages that must not be harmed while destroying buildings and killing zombies. I found myself really struggling to eliminate the zombies while keeping the humans safe.
One thing I really need to mention is that the controls are a bit off. Often times, I drag the pointer to where I want the shot to hit, release, and... nothing happens. I have to try again, and again, before the game registers what I'm doing. It can also get frustrating when I'm trying to see exactly where I want the shot to land, but my finger is completely covering the spot I need to see. As much as Bomb the Zombies attempts to make the game interesting by giving the player a first-person view, it might not be the most preferred way to play.
I'm always a bit wary when I come across a game such as this. I can be a bit of a perfectionist, and when I get stuck on a level, trying to figure out exactly what I need to do to get a perfect score, I can spend hours repeatedly going over it until I get it right. When a game offers as many levels as Bomb the Zombies does, I know I'll be playing it for a long while. The art looks great, the zombies are cartoonish and fun as opposed to scary, and the physics aspect makes it fun to experiment and try new things. All in all, if you love physics-based puzzle games, you'll find Bomb the Zombies to be a blast!