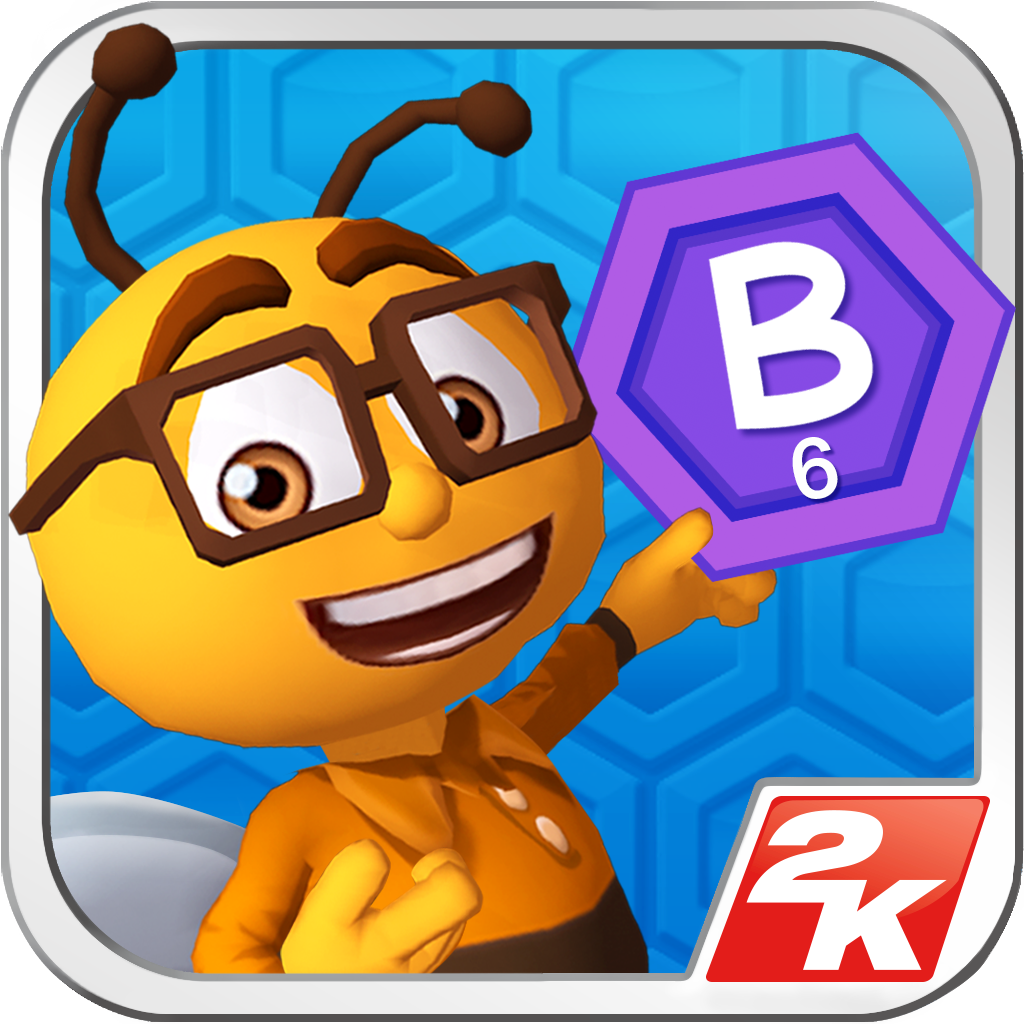 + Universal App
FREE!
Rating:
:: SIMPLE WORDPLAY
A simple but cute word game, Beejumbled should keep word game fans bzzzzy for a time.
Developer:
2K Games
Price: FREE
Version Reviewed: 1.3.0
Device Reviewed On: iPhone 5
Graphics / Sound
Rating:
Gameplay
Rating:
Playtime
Rating:
Replay Value
Rating:
Overall Rating:
Beejumbled
offers an immensely simple concept, one that has almost certainly been seen before by word game fans. That's not to say that it isn't fun, but don't expect it to change the course of word gaming forever more.
At its core, players must create words by linking together letters, each located amongst a piece of honeycomb. This concept resides throughout the various modes available to players, encompassing single and multiplayer. Each are quite simple, yet offer enough to keep players returning for more, even if it might just be for short bursts.
Solo mode comes with both a Time Trial and a Challenge mode. The former gives players 2 minutes in which to create as many words as possible, each of three letters or longer. The latter mode offers more direct competition, in that players must race an AI opponent to a pre-defined score, in order to unlock the next stage. Along the way, by defeating a bee, the player unlocks them for use as an aid in other modes of play.
For the more competitive gamer, a tournament mode enables them to compete against a number of people at once, while One on One is quite self-explanatory.
In every case, the gameplay remains the same. Link together letters to form words, and watch as the score hopefully increases steadily. Using a Scrabble style scoring model, some letters are worth more than others so it's worth plotting wise moves. Against opposition, words can't be reused so there's also the battle to ensure that one spots the higher scoring words before the opposition.
Unlocking new bees to use comes with more than just aesthetic benefits, too. Each comes with their own ability, or bonus, such as offering extra points when using specific letters or even when using themed words, such as the wild west or baseball. Further bonuses come from the Helper drones which cost honey, but offer some kind of score-based aid along the way.
That honey is where the in-app purchases emerge. Working as a form of energy system, given that players must use a Helper in each game, it's fortunate then that I rarely came across a problem in running out. A daily bonus is offered, mostly keeping players in check. It does highlight how Beejumbled isn't really a game to play for hours at a time, though.
Keeping it simple works quite well for Beejumbled. It's not a game that can compete against more alluring propositions but it's quite fun to dip into for short spells throughout the working day. It particularly shines when playing against friends or family.