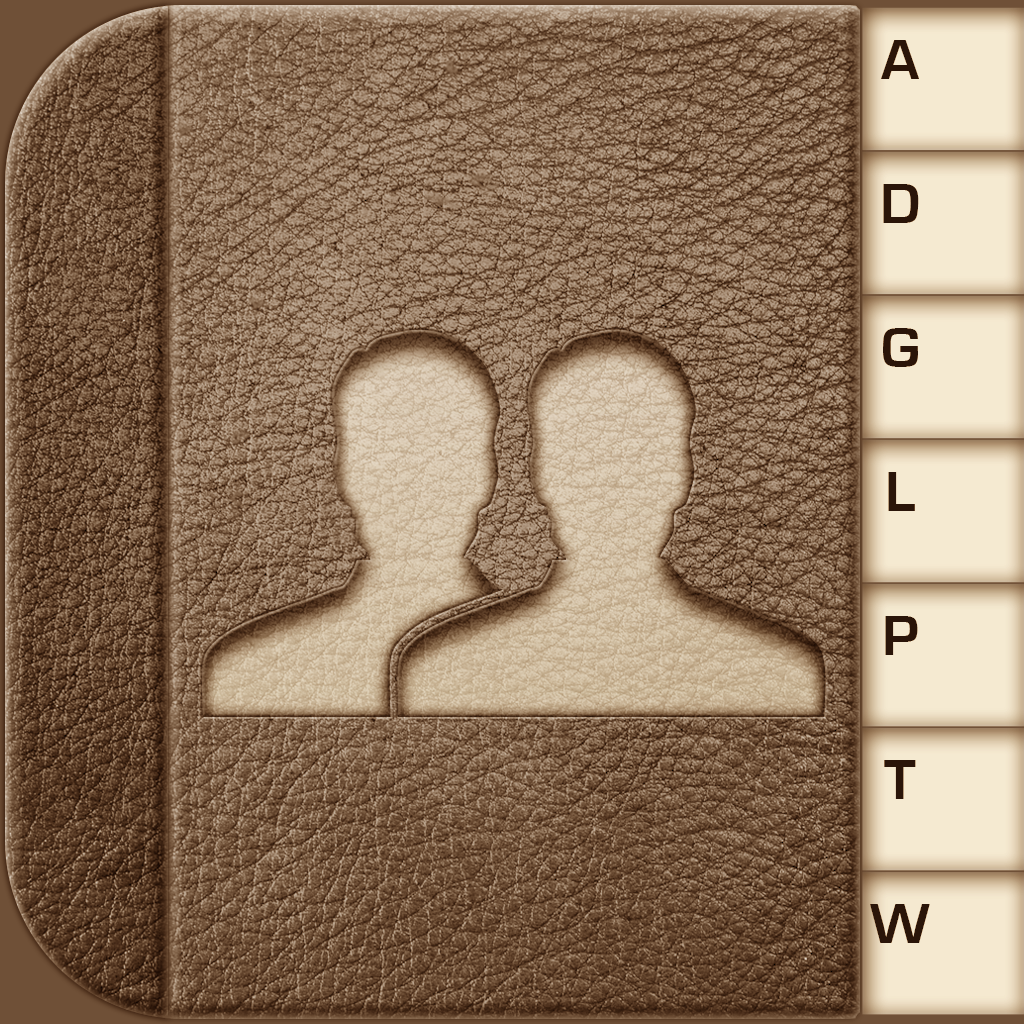 iPhone App
$4.99
Rating:
:: RECOMMENDED
Although its user interface is a bit quirky, ABContacts continues to evolve. The current version works well and provides a relatively streamlined experience. It provides far more functionality than the Contacts app built into the iPhone, and is definitel
Developer:
Andrea Vettori
Price: $4.99
Version Reviewed: 1.4
iPhone Integration [rating:4]
User Interface [rating:4]
Re-use / Replay Value [rating:5]
Overall Rating:
Every iPhone includes a no-frills contacts management app. ABContacts leverages the original while adding several new features. With it you can not only create regular groups, but also smart groups. You can filter the contact list in a number of important ways, and e-mail or make phone calls directly from within the app. You can also view a history of recent calls as well as a list of your favorite contacts.
Compared to the very basic contacts management app that's built into the iPhone, ABContacts is amazingly full featured. Although you can't create groups in the built-in Contacts app, you can in ABContacts. You can also create smart groups, which use one or more rules to dynamically create groups based on certain criteria. For example, you could create a smart group named "MS VPs" with two rules of type "text match" that include all of the contacts with the job title of "Vice President" and the company name "Microsoft." This will result in new group in the contacts list named "MS VPs" that is populated every time you visit it.
While smart group rules normally "and" together, you can also "not" or, in ABContacts' terminology, negate them. So you could, for example, have one rule set to match the job title "Vice President" and another that omits contacts from the smart group if the company is "IBM". Smart group rules have a number of other options, such as rule type, field selection, match type, and a full search option.
Smart groups, while extremely useful, are somewhat limited. For example, as mentioned previously, you can only "and" or "not" rules, meaning all rules have to be satisfied for the contacts to populate the smart group. You can't "or" rules so one contact will satisfy one of them but a different contact will satisfy another. So you can't, for example, create one rule looking for the company name "Microsoft" and another looking for "Google". If you could, it would be easy to create smart groups that contain all of the vice presidents from only those two companies, for example.
Correction: The author has informed us that it is possible to create a smart group like in the previous example but you don't do it by "anding" together the rules. Instead, You simply have to create a rule with text match type, use "any term" instead of "all term" and put both company names in the text field match. The app will check both words and keep the contact AT LEAST ONE matches. Using "all terms" instead ALL have to match.
Although the user interface is a bit non-standard, it generally lends itself to efficiency. You can tap the current screen's title at any time, for example, to display a menu that overlays the right side of the screen. This shows all of the major features of the app, such as "contacts," "smart groups," and "dialer," and lets you jump to any of them easily.
When viewing a list of contacts, you can tap the lightening bolt in the upper right hand corner to display a set of buttons that allow you to edit or add contacts. Edit in this case means delete, and once you are done deleting contacts you again have to tap the lightening bolt so you can turn off edit mode. You can double-tap any contact to display its options, including e-mail addresses and phone numbers. Tap a phone number to dial it, or an e-mail address to create a new mail message addressed to the contact.
Another button in the upper right hand corner allows you access to filters. Here you can either define your own filter or use those built into the app. For example, built-in filters can show upcoming birthdays or events, or a complete list of companies. When you define your own filter you can specify such criteria as what to look for in the company or notes' fields, or filter by city, state, or country.
Although generally efficient, the user interface is a bit quirky. An "Edit" button may appear in the upper right hand corner of one screen, for example, but in the upper left or on a separate pop-up menu in another. These sort of user interface inconsistencies can be a bit disconcerting, especially on an Apple platform where UI consistency is paramount.
While ABContacts definitely has some very useful features, and is worth considering for anyone who needs something more feature rich than what is built into the iPhone, be prepared to spend some time mastering it. There is no help within the app at all, and while the companies' web site has a user's guide available, it doesn't cover any of the new features in Version 1.4, which includes smart groups and some of the new user interface conveniences. It does provide some basic information, though, and combined with an author that seem fairly responsive, you will hopefully get your questions answered.