This week at 148Apps.com, the crypts went creak and the tombstones shook as we got ready for Halloween. Site editor Rob LeFebvre helped kick the season into gear with his overview of Halloween-related apps: "While Halloween night is actually this coming Wednesday, many of us will be out and about this weekend engaging in some costumed fun, no doubt. What better way to gear up for a weekend full of apple bobbing, costume wearing, or several other activities of horror-themed debauchery than to grab a few Halloween-flavored games for your weekend fun?
To help, we've pulled together a list, with the help of the kind folks over at Touch Arcade and Pocket Gamer, of spooky sales, awfully-free apps, and spooktacularly updated apps and games for your viewing and downloading pleasure. Don't blame us, though, if you binge on too many apps and end up feeling nauseous. Consider yourself warned."
Get the full list of games and apps at 148Apps.
iPhone App - Designed for iPhone, compatible with iPad
Released: 2010-02-15
::
Category: Game
$0.99
iPhone & Apple Watch App - Designed for iPhone and Apple Watch, compatible with iPad
Released: 2012-02-27
::
Category: Game
FREE!
The Halloween fun continued at GiggleApps.com, where Amy Solomon reviewed Henry's Spooky Headlamp. She writes, "Henry's Spooky Headlamp is a nice universal interactive game for toddlers where players drag their finger around a darkened screen, as this movement will move a spotlight around the page as if coming from main character Henry's flashlight. Use this light to search the page for the items seen at the top right of the screen.
Suspenseful music also included, effective in creating a mood appropriate for Halloween, but it is nice that the items one is looking for, such as a candle, scarecrow or jack-o-lantern are not scary, keeping this app appropriate for the toddlers and early preschoolers who will enjoy this app."
Read Amy's full review at GiggleApps.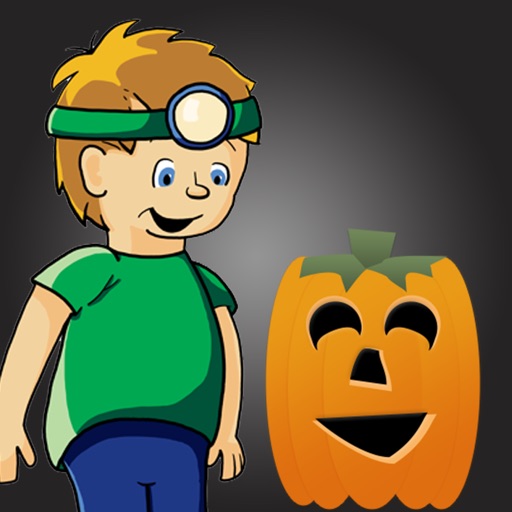 +
Universal App
- Designed for iPhone and iPad
Released: 2011-10-08
::
Category: Game
$0.99
And not to be left out of this monster mash,
Trevor Dobrygoski
at
AndroidRundown.com
reviewed Stupid Zombies 2, saying, "With Halloween right around the corner, seems like more zombie games are coming out. Stupid Zombies 2 is a fun zombie game that's not quite a physics-based game and it's not quite a puzzle game. What I mean is, the zombies are just standing there (in the beginning). To shoot zombies use walls to ricochet off bullets to reach zombies."
Read Trevor's fullreview at AndroidRundown.
Scared yet? Just wait till Halloween rolls around! Until then, keep checking in on us through our Twitter posts and Facebook pages. We promise to always give you the latest news, reviews and contests. Until next week, try not to get too many rocks in your trick or treat buckets!