+ Universal App - Designed for iPhone and iPad
We at 148Apps can't help but be fascinated by new developers - particularly new developers who have struck out alone, stepping away from their AAA development days. After all, it's a big risk so they deserve some attention, right? One of the latest teams to arise from such creative bravery is Mighty Mill: a UK based 2-man and a bit team made up of James Trubridge, director; and Jake Gumbleton, art director; with help from Leavon Archer for sound and music. With plenty of experience under their belts, they've just released their first title, Tanuki Forest, so we felt this was the ideal time to learn more. Jake was all too happy to answer our questions.
148Apps: What made you decide to go it alone and set up Mighty Mill?
Jake Gumbleton (JG):
We launched Mighty Mill Games, after a decade each in the traditional game development world. There are two main driving forces behind this: Firstly is creative freedom. In larger organizations, the chain of approval is often daunting and you see so many great ideas get snipped away, particularly in the very conservative ideology that many big budget games are constrained by due to the money at stake on them. Working in a small team has always been our favorite work environment. It just breeds creativity and allows ideas to bounce around and grow.
We also wanted to be there to see our kids grow up. We read somewhere that most men's dying wish is that they had spent more time with their kids when they were young. We both have children that have been born during [the] making [of] Tanuki Forest. Mighty Mill hopefully allows us to be with them when it matters the most in those early years. We get to play with our kids and experience all their firsts while still making our business work and grow for us.
148Apps: Where does the name Mighty Mill come from?
JG: We are based in Long Eaton near Nottingham, England, and the place used to be a big textiles town so it is full of mills. Naming a company is harder than making games. The mills in Long Eaton are not actually windmills, but shhhhhh!
148Apps: How did the idea for Tanuki Forest come about?
JG: Tanuki Forest has shifted a great deal since we began on it. It actually started as a brave experiment in asymmetrical multiplayer on the iPad but in the end it just was not fun enough. The aesthetic of the game comes from my fetish for Japan and Studio Ghibli in particular. A few years back I was lucky enough to go to Japan and visit both Nara and the Ghibli museum. It all had a big impact on me, which really came out in the aesthetic and feel of Tanuki Forest. Nara is so brilliant. The deer there have free reign. My wife and I had breakfast in our room one day with deer munching on the grass outside the open window. It was amazing.

I love character design and wanted to develop a main character who was super appealing. I still do not know what he is exactly.
148Apps: What are the most significant differences between working on an AAA project compared to something of Tanuki Forest's size?
JG:
I think specialization is the single biggest factor. Working with a very small team, you just have to do everything so you are constantly forced outside of your area of expertise. There are bits that you love to do but there also lots that you would really prefer not to! Having so little manpower also forces you to make some pretty hard decisions about what you can attempt to do.
The thing we enjoyed the most is the speed that you can iterate at. During our prototyping phase you get to say "what if we do 'x'?" and then just do it right away. It allows you to really iterate fast and is great fun.
148Apps: What challenges did you face during development?
JG: The hardest challenges are the decisions where you have little expertise but the results will make or break the success of the game. Our two hardest things to decide were: do we go with a publisher, and should the game be paid or free. We have opted for no publisher and to go free.

Tanuki Forest is very charming and quite understated for an infinite runner, and although our revenue will have to come from IAP we have nothing to aggressively drive this in the game. Our sincere hope is that people who love the game will spend a little money in the shop. This decision was so hard for us to make as F2P has a real stigma to it for an indie dev. I hate games that constantly bug me to buy stuff! In the end we felt that it was the right way to go for Tanuki Forest as it is an infinite runner. Larger future projects will probably be done on the paid model.
148Apps: What's next in the pipeline?
JG:
We have piles of game concepts just waiting for us to add water and watch them grow. Some of these contain robots. We have our fingers crossed that
Tanuki Forest
will be a first step towards a very exciting future.
---
Thanks to Jake for taking the time to answer our questions. Tanuki Forest is out now and is free to play. There really is no reason why it's not worth downloading, as it is rather charming.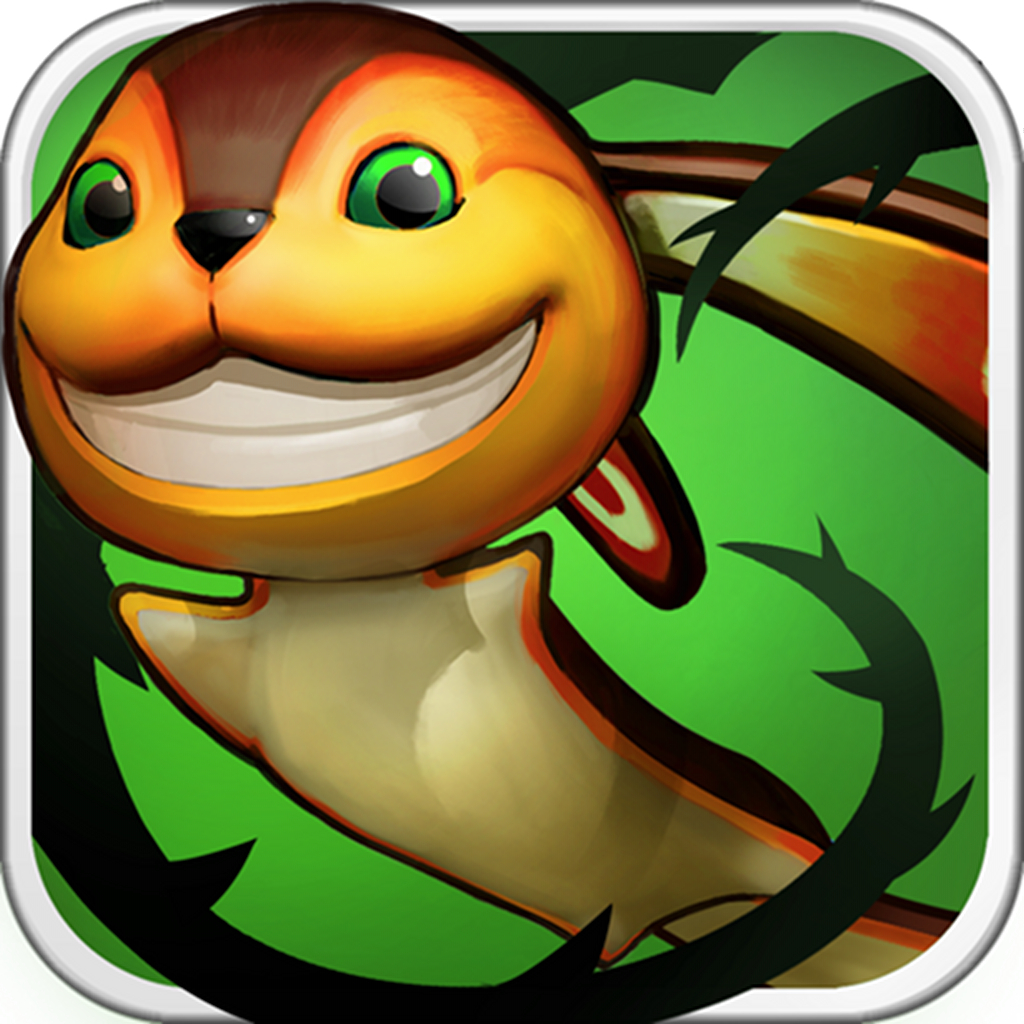 +
Universal App
- Designed for iPhone and iPad
Released: 2014-03-06
::
Category: Game
$0.99