Boys vs. Girls
After learning yesterday that girls, in Steve's world, should be doing math flash cards, I was welcomed to the 'Apps For Boys' iTunes essentials page today. With awesome (monster trucks!) on top of awesome (Transformers!) apps on the page, we, as a gender, are
also
supposed to be doing math. Ah, but there is a difference. I'm writing this with the assumption that the "Apps For Boys/Girls" pages are written for smaller kids and not high-schoolers. My sister calls them 'tweens'... whatever that means.
Looking at the description of the math apps that are assigned to the genders, I see one very obvious difference. If you look at 'Math Flash Cards' the math app recommended for girls, it says that "Math Flash Cards is a fun to use math drill application that looks just like paper flash cards. This app is perfect for your kids to help keep their skills tuned over the summer." Sure, that's great... stay fresh over the summer. Perfect, Summer is only what, a year away? The boys on the other hand were given Mathemagics - Mental Math Tricks, which, in its description lets you, "Prepare for the math section on the SAT, PSAT, ACT, GRE, GMAT, MCAT, or any other standardized test. Don't waste time with a calculator on the few tests that allow them. Use Mathemagics as a tutor to quicken up your test taking abilities."
Wow, so good luck girls... with your silly flash cards. We'll be studying for the GRE at age 11.
+
Universal App
- Designed for iPhone and iPad
Released: 2009-03-03
::
Category: Game
$4.99
Unity and Storm 8

Yesterday, I posted an article about Ranvensword that mentioned Storm 8 in a negative light. I got an e-mail rather quickly explaining the situation. Here's part of the
post
on their forum that explains the situation.
Here's the background: You may recall that in August 2009, some users noted that Storm8 games contained software code that for some users collected mobile phone numbers upon opening the application for our massively multiplayer online role‐playing games (MMORPGs). However, Storm8 was not using those numbers for any purpose. Nor did we ever provide them to any other company.

We determined that these numbers were being collected as the result of legacy code (old, obsolete code) in the games. The legacy code had been included early in the software development process as a potential way for Storm8 to identify specific devices; however, we later determined it was more suitable to use the device's Unique Device ID instead. Once Storm8 was alerted to this issue in August, we immediately took voluntary, proactive steps to satisfy our user community and we quickly made available updated versions of our games without that legacy code.

Storm8 greatly values its relationships with its millions of users and with Apple, and our goal is to continue making our exciting gaming experience available. We know that users are continuing to play Storm8 games, but need the ability to access the iTunes store to upgrade the applications in order for Storm8 to best serve our user community. We are actively working with Apple to help resolve these issues, and will keep you informed.

In short: Current game versions do not download, store or use iPhone® telephone numbers when a game is opened, and Storm8 has no plans to download, store or use iPhone® numbers in the future unless the user expressly authorized the download in advance. We are committed to continuously enhancing your gaming experience and customer satisfaction through planned new launches and ongoing upgrades.
So kids, buy your Storm8 games without worry. 'Zombies Live" wants you!
Toxic
The Holy Grail for an average developer is to get on the front page of the App Store. Developers can plug away for countless hours on their masterpiece, only to have Apple put their rival app on the front page, making it the clear cut champ. So with thousands of developers just praying for the day that they will reach the front page, how do you think they feel today. What happened today you ask? Today was the day that I went to the page, and in the huge scrolling screen at the top, saw 'It's Britney!'. I don't even want to go into the details of the app... I just want to shake my head in shame. Sorry struggling devs, your hard work is just no match for Britney Spears.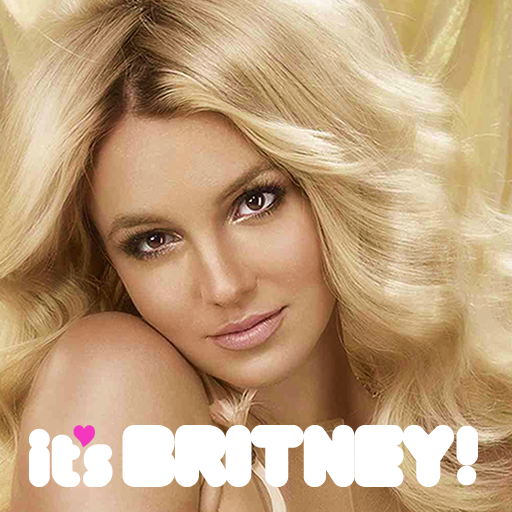 iPhone App - Designed for iPhone, compatible with iPad
Released: 2009-11-15
::
Category: Game
$1.99