iPad App - Designed for iPad
Creating artwork from sand seems to be the new big craze in the arts and crafts world. It's not surprising really as the results are frequently rather beautiful. For those not wanting to dabble with actual sand (which loves to get everywhere in an insidious, never ending kind of way), Sand Pictures enables iPad owners to create their own beautiful landscapes without going anywhere near the real thing.
Sand Pictures promises to offer a realistic simulation of falling sand with nearly 100,000 different particles of sand, all responding to the user's interaction and the power of gravity. Different colored sand grains exist on screen with darker grains falling faster, thus allowing users to create layers within the sand. Different color gradients are also possible with 50 built in choices that can be simply adjusted with the tap of a couple of fingers.
The effects are pretty astonishingly beautiful, immediately making for an app that's ideal for young and old, with only the need for creativity to divide anyone.
Users can push the various sand grains around with their fingers or they can pop bubbles with a simple tap. Bubbles can be further added by holding a finger down in one spot. The aforementioned power of gravity also plays an important role here as users can turn their iPad around, thus adjusting the directions in which the sand fall.
Sand Pictures offers 20 different background landscapes for users to create their own image in front of, and there's always the option of using an image from the user's photo library.
Once the user has created their picture, they can then share these images via Twitter or Facebook, or simply save it to the photo library for future reference.
Sand Pictures is available now for the iPad and it's currently on sale for a limited time, priced at $0.99.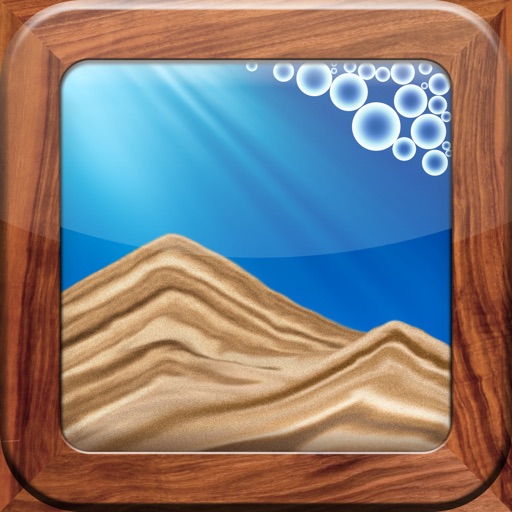 iPad App - Designed for iPad
Released: 2011-05-18
::
Category: Game
$2.99